Amp Secures Rights to Develop Green Hydrogen at Scale in South Australia
Amp Energy has signed an agreement to develop green hydrogen at scale on the Cape Hardy Port Precinct.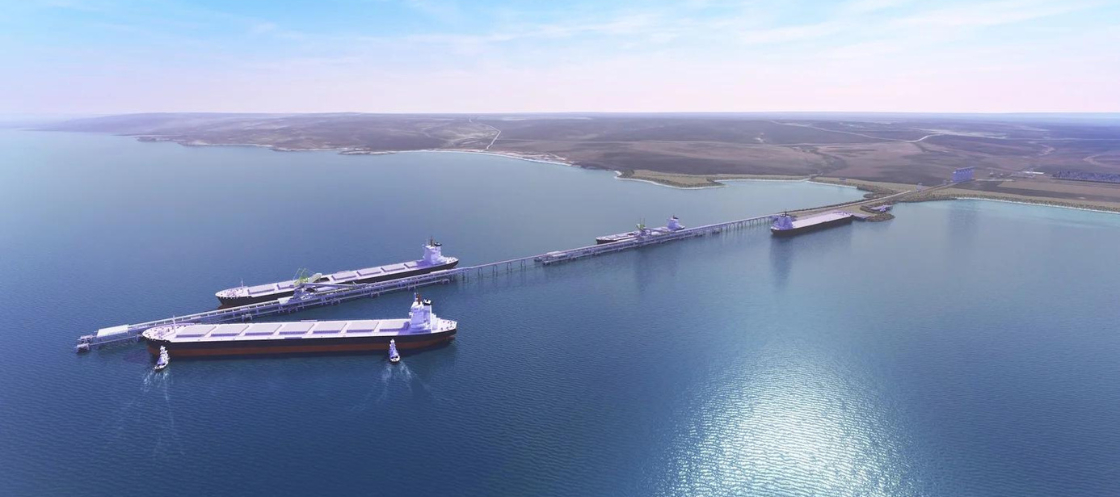 Amp Energy is among the largest hydrogen developers in Australia, where it is progressing the development of 20 GW of electrolyser capacity across three precincts, equivalent to 19 million tons per annum of green ammonia production. Amp's integrated model in Australia of owning and optimizing feedstock generation assets, transmission, processing, and export, will allow the delivery of cost-competitive hydrogen production globally.
The Cape Hardy site has direct access to high voltage power through existing transmission infrastructure as well as a deep-water port that will facilitate transportation of the hydrogen product. Amp claim that both the Traditional Owners of the land (the Barngala people) and the Eyre Peninsula landowners have strong relationships with the project, and the Australian Government has already shown firm support through its earlier announcement of $25 million for further Port infrastructure development. These factors will support the project to produce green hydrogen at competitive global prices and help South Australia meet its green hydrogen goals.
The Company intends to develop and build up to 5 GW of electrolyser capacity over the next decade in the precinct, delivering over 5 million tons per annum of green ammonia, which will establish South Australia as a global leader in the production of green hydrogen and ammonia. At this scale, 4,800 direct and indirect construction jobs and 250 direct and indirect operations jobs are expected to be created.
Amp's involvement in Cape Hardy will extend its commitment to the State of South Australia. In 2021, Amp established the Renewable Energy Hub of South Australia, a AUD $2 billion investment in renewable generation and battery energy storage. This strategic commitment supports the clear commitment from the State of South Australia to the green hydrogen economy.

Amp Energy is a well-established global energy transition development platform, which delivers renewables, battery storage, and hydrogen at scale, together with proprietary AI-enabled grid flexibility through its Amp X platform. Since inception in 2009, Amp has developed and built close to 3GW of assets globally, and has another 4GW either in late-stage development or construction. Amp is backed by major investments from institutional capital partners including global private equity firm the Carlyle Group. The company has global operations throughout North America, the UK, Australia, Japan, and Spain.

Amp's expansion in South Australia will include and leverage their disruptive grid edge digital platform to allow all forms of distributed generation and load to make a dynamic contribution to the energy system, whether as an individual unit or as an aggregated group of assets, providing flexibility, resilience and system stability at the lowest possible cost.