ARENA supports AMSL Aero to transform hydrogen air travel
Resembling a helicopter in operation and equipped with a configuration of eight rotors, AMSL Aero's Vertiia is poised to revolutionise short-haul air travel, with the capability to transport up to five passengers over distances of up to 1,000 kilometers.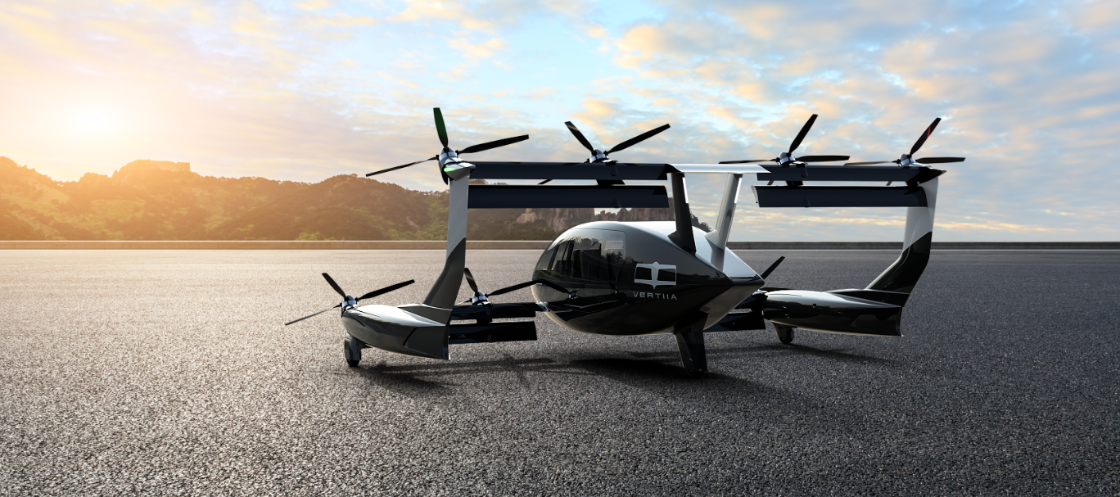 Australian aerospace startup AMSL Aero has secured a substantial financial boost from the Australian Renewable Energy Agency (ARENA) to advance its ambitious venture into hydrogen-powered aviation. Under the umbrella of the Advancing Renewables Program, AMSL Aero has received a significant grant of $5.43 million from ARENA. This funding will catalyze the development of their hydrogen-powered electric Vertical Take-Off and Landing (eVTOL) aircraft, aptly named Vertiia.
The project has an overall budget of $10.86 million, and the ARENA grant will play a pivotal role in supporting AMSL Aero's efforts to bring this innovative aircraft to life.
AMSL Aero, a homegrown Australian startup established in 2017, is dedicated to developing and manufacturing zero-emission aircraft. The Vertiia eVTOL is envisaged to cater to diverse markets, including applications in air ambulance services, emergency response, and both passenger and cargo transport. The aircraft's unique design also holds promise for addressing specialized needs, such as firefighting during bushfires.
In the context of environmental sustainability, the aviation sector stands as a significant contributor to global greenhouse gas emissions, with approximately 2.5% of emissions attributed to this industry. Short-haul flights covering distances under 1,000 kilometers are particularly responsible for a substantial portion of these emissions.
The development of Vertiia is a promising step toward mitigating these emissions and reducing costs associated with air travel. AMSL Aero's project has garnered additional support from the Australian Government through the Emerging Aviation Technology Partnerships program.
ARENA CEO Darren Miller said the project is a prime example of Australian innovators taking the lead in developing renewable energy solutions.

"AMSL Aero is a homegrown Australian startup tackling one of the many challenges in the transition to net zero," Mr Miller said.

"Developing low emissions air transport will require a variety of solutions, including hydrogen and battery electric. AMSL's work on the Vertiia is truly pioneering in this space."

"For end users like emergency services, and personal and cargo transport, this technology is an exciting prospect for cutting emissions and costs from air transport."
The substantial financial backing from ARENA will expedite the design, construction, and certification activities required to bring the Vertiia eVTOL to fruition. This acceleration could mean that patients and passengers gain access to the aircraft earlier, and it plays a pivotal role in the endeavor to decarbonize air transport, not only in Australia but also on the global stage.
This venture into hydrogen-powered aviation marks a significant milestone for ARENA, representing its initial foray into this innovative sector. ARENA continues to allocate funding for renewable energy in aviation through the Sustainable Aviation Fuels (SAF) Funding Initiative, which remains open to applications aimed at advancing the development of sustainable aviation fuels derived from renewable sources.