Aviation industry and green hydrogen research alliance aims for the sky
Griffith University has teamed up with key players in the Australian aviation and green hydrogen sectors to launch the Hydrogen Flight Alliance (HFA) at Brisbane Airport.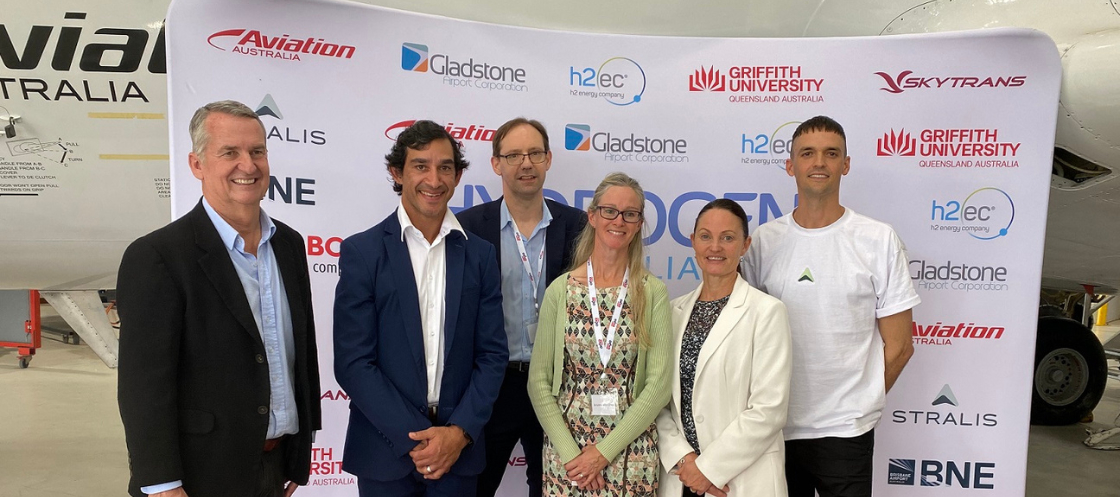 Green hydrogen has the potential to significantly contribute to decarbonizing air travel. However, challenges related to fuel availability, future costs, and airport infrastructure need to be addressed.
Australia, with its abundant renewable energy resources and growing green hydrogen industry, offers an ideal testing ground for hydrogen flight trials.
The goal of the newly formed Hydrogen Flight Alliance (HFA) is to lead Australia's aviation industry towards achieving net-zero emissions by 2050. Their first mission is to make Australia's first commercial hydrogen-powered flight happen between Brisbane and Gladstone by 2026.
Experts in climate and aviation from Griffith University will be instrumental in making this exciting endeavor a reality. Dr. Emma Whittlesea, Associate Executive Director of The Climate Ready Initiative at Griffith University, explained that the university's various departments bring teaching, research, and policy expertise to the alliance. They are particularly interested in collaborating with partners and stakeholders to advance practical research and learning opportunities.
Skytrans Airlines, using a 15-seat Stralis B1900D-HE aircraft made in Brisbane, will operate the Brisbane-Gladstone route. This aircraft only emits water vapor, making it an environmentally friendly choice.
Both Brisbane and Gladstone are already involved in significant green hydrogen projects, which makes them ideal for launching Australia's first hydrogen-electric flight routes. Stralis Aircraft plans to start flight testing their hydrogen-electric six-seat Beechcraft Bonanza demonstrator aircraft in early 2024, allowing the alliance to gain real-world experience with hydrogen-powered flights in Southeast Queensland.
Johnathan Thurston, a well-known figure in Queensland rugby league, is a co-owner of Skytrans and will play a key role in operating the Brisbane-Gladstone route. With Brisbane aiming to make the 2032 Olympic Games a climate-positive event, the HFA is working towards providing emission-free aircraft for athletes traveling within Queensland during the games.
Raechel Paris, Executive General Manager of Governance & Sustainability at Brisbane Airport Corporation, expressed support for the HFA's ambition to reduce aviation's carbon footprint through innovative technologies like hydrogen-electric flight. Given that Queensland has a large number of regional flights, Brisbane serves as an ideal location to test zero-emission aircraft.

Commercial hydrogen-electric aircraft will undergo stringent design, testing, and certification processes with the Civil Aviation Safety Authority (CASA) to ensure safety standards equivalent to conventional aircraft.
The Hydrogen Flight Alliance consists of the following members:
Stralis Aircraft
Skytrans Airlines
Brisbane Airport
Gladstone Airport
Aviation Australia
BOC
h2ec
Griffith University
Central Queensland University