Biden-Harris Administration announces $7 billion investment in U.S. Clean Hydrogen Hubs
This strategic investment is part of President Biden's broader "Investing in America" agenda, aiming to drive $50 billion in public-private sector funding to jumpstart America's clean hydrogen economy.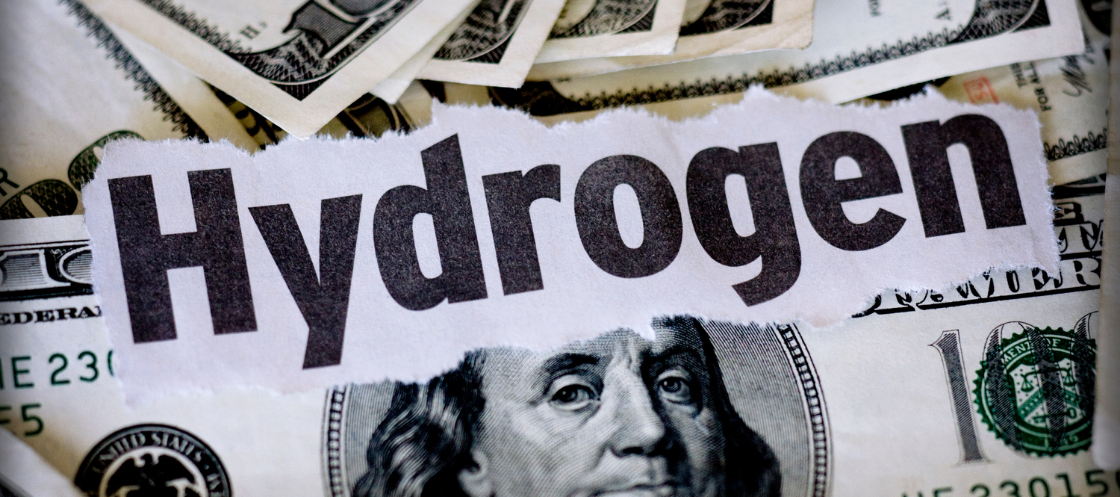 The Biden-Harris Administration has unveiled a groundbreaking initiative to invest $7 billion in the establishment of seven Regional Clean Hydrogen Hubs (H2Hubs) across the United States. Funded by the Bipartisan Infrastructure Law, this $7 billion federal investment is set to be matched by private investment, leveraging a total of nearly $50 billion.

The seven H2Hubs are intended to expedite the large-scale deployment of low-cost, clean hydrogen, collectively producing three million metric tons of hydrogen annually. This output is expected to approach one-third of the United States' 2030 production target while significantly decreasing emissions from challenging-to-decarbonize industrial sectors.
In addition, these hubs are anticipated to reduce roughly 25 million metric tons of carbon dioxide (CO2) emissions annually, an amount roughly equivalent to the combined annual emissions of 5.5 million gasoline-powered cars.
One of the key outcomes of this initiative will be the creation and retention of tens of thousands of high-quality jobs across the US in clean manufacturing and employment.
The seven selected H2Hubs are strategically located across the nation, each harnessing different energy resources and technologies to produce clean hydrogen. These hubs are:
Appalachian Hydrogen Hub (Appalachian Regional Clean Hydrogen Hub), focusing on low-cost clean hydrogen production from natural gas and carbon capture, aiming to create over 21,000 direct jobs.
California Hydrogen Hub (Alliance for Renewable Clean Hydrogen Energy Systems), producing hydrogen exclusively from renewable energy and biomass, expecting to create approximately 220,000 direct jobs.
Gulf Coast Hydrogen Hub (HyVelocity H2Hub), centered in Houston, Texas, plans for large-scale hydrogen production using natural gas with carbon capture and renewables-powered electrolysis, with the goal of creating about 45,000 direct jobs.
Heartland Hydrogen Hub, spanning Minnesota, North Dakota, and South Dakota, will leverage regional energy resources to advance clean hydrogen in various applications, anticipating the creation of approximately 3,880 direct jobs.
Mid-Atlantic Hydrogen Hub (Mid-Atlantic Clean Hydrogen Hub), positioned in Pennsylvania, Delaware, and New Jersey, aims to unlock hydrogen-driven decarbonization and provide nearly 20,800 direct jobs.
Midwest Hydrogen Hub (Midwest Alliance for Clean Hydrogen), located in Illinois, Indiana, and Michigan, will enable decarbonization in various sectors and create around 13,600 direct jobs.
Pacific Northwest Hydrogen Hub (PNW H2), based in Washington, Oregon, and Montana, will produce clean hydrogen exclusively via electrolysis and is expected to generate over 10,000 direct jobs.
One of the critical aspects of these H2Hubs is their commitment to comprehensive Community Benefits Plans (CBPs). These plans aim to ensure that the benefits of the clean energy transition directly impact disadvantaged communities, addressing environmental and energy justice. This initiative aligns with President Biden's Justice40 Initiative, which aims to ensure that 40 percent of the overall benefits of specific federal investments positively impact marginalized communities disproportionately affected by underinvestment and pollution.

To support the long-term success of the clean hydrogen economy and the development of the H2Hubs, the Department of Energy issued a Request for Proposals in September 2023. This initiative seeks to ensure market certainty for both clean hydrogen producers and end users during the early years of production, promoting private sector investment. The Office of Clean Energy Demonstrations (OCED) will manage the H2Hubs program, overseeing the implementation of projects, job creation, emissions reduction, and community benefits.