Brisbane based Endua launch portable hydrogen power bank
Utilizing electrolysis technology developed by CSIRO, the battery power bank has a power capacity of 100 kW per unit.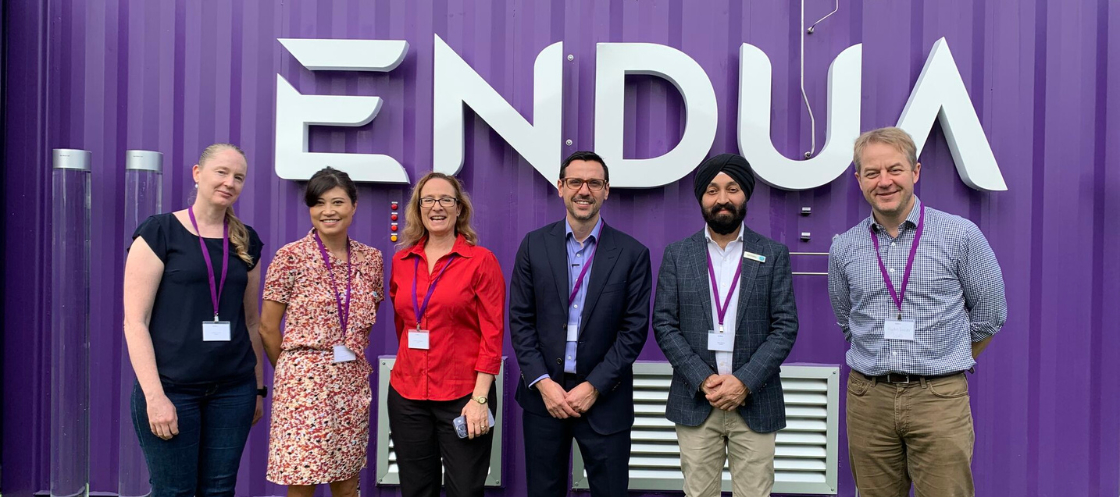 Endua, a startup based in Brisbane, has unveiled its latest hydrogen battery prototype.
The hydrogen power bank operates by harnessing renewable energy to power the CSIRO-developed polymer electrolyte membrane (PEM) electrolyzer on a smaller scale. The resulting hydrogen is compressed and stored as a gas, ready to be converted back into electricity as needed through the internal fuel cell. The company aims to replace off-grid diesel-powered generators in microgrid or standalone power systems in regional and remote areas.
The scalability and versatility of Endua's power banks make them suitable for regional communities, towns, and industries such as agriculture, telecommunications infrastructure, energy distribution, and remote infrastructure. The technology offers potential cost reductions in hydrogen storage and delivery, according to Sarb Giddey, the leader of CSIRO's Thermal and Electrochemical Technologies Group.
Endua CEO Paul Sernia emphasized the advantages of their power banks, stating that they offer a more cost-effective, long-term solution compared to traditional batteries and eliminate the reliance on diesel fuel. The modular design of the hydrogen battery allows for flexibility and scalability based on specific on-site requirements.
In Australia, especially Western Australia, there has been a rapid adoption of solar-powered standalone power stations and microgrids due to their cost-saving potential compared to traditional infrastructure. However, most of these systems still rely on small diesel backup generators.
To support its expansion, Endua recently secured a substantial funding of over AUD 11.8 million. The funding round involved key investors such as Queensland Investment Corp., Melt Ventures, Ampol, and CSIRO.
Endua is currently in the process of commercializing the 100 kW hydrogen power bank, moving closer to making their innovative solution widely available.