Boundary Power launches Hydrogen Integrated Stand-Alone Power System
The HiSAPS project brings together government support, industry expertise, and cutting-edge technology to explore integrating hydrogen systems into stand-alone power systems.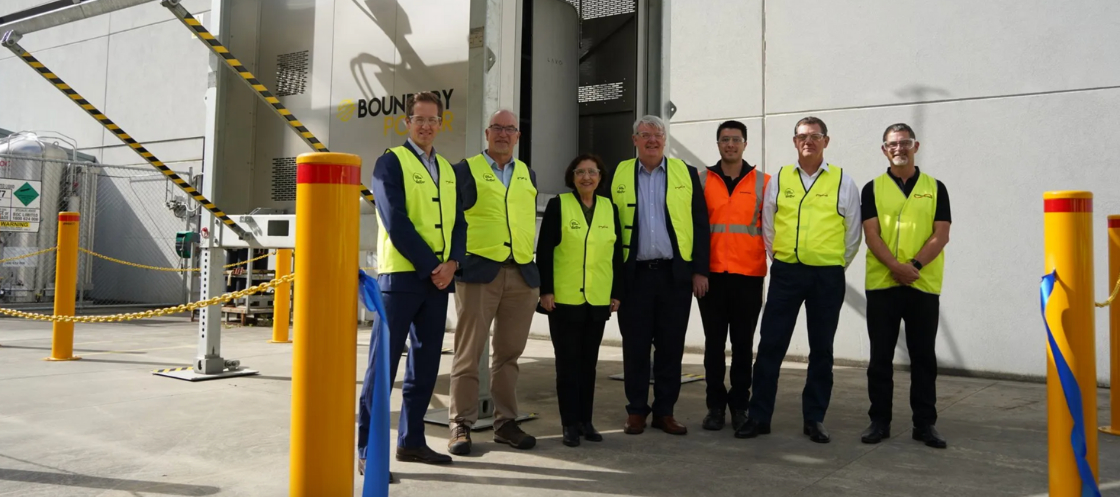 Hunter Valley formed integrated electrical solutions provider Ampcontrol, and Western Australian energy utility Horizon Power have collaboration to produce stand alone power system joint venture Boundary Power. Working with Australian hydrogen storage and technology company, LAVO, the partners have developed Australia's first 100% Renewable Hydrogen Integrated Stand-alone Power System (HiSAPS).
Located at Ampcontrol's industrial property in Ringwood, Victoria, HiSAPS harnesses the power of solar energy and a renewable hydrogen hybrid battery system to store and generate electricity as needed. This cutting-edge project is capable of performing vital energy storage, balancing, and generation functions.
Crucial to the system design is Boundary Power's award-winning Solar Qube®, an all-in-one, relocatable stand-alone power system. Ampcontrol's design engineers collaborated with Selectronic, an Australian-designed and manufactured battery inverter manufacturer, to develop advanced features that enhance the efficiency and performance of the Solar Qube®.
The groundbreaking aspect of HiSAPS is its integration of hydrogen in place of traditional onboard diesel generators. LAVO, a company specializing in long-duration energy storage systems, provided a self-contained hydrogen power system that replaces the conventional diesel generator. This LAVO unit, a prototype system developed and tested in New South Wales, is being deployed for trials across Australia.
As HiSAPS enters its operational phase, the performance of the system will be closely monitored over the next 12 months, providing invaluable data and insights into the technical, regulatory, and safety aspects of integrating hydrogen systems into stand-alone power systems.

The project secured a grant of $176,150 from the Department of Energy, Environment, and Climate Action (DEECA) Victoria. It is the first project completed under the Victorian State Government Renewable Hydrogen Commercialisation Pathways Fund.