Deakin partners with PACCAR Australia for hydrogen truck research
Deakin University's hydrogen program Hycel and PACCAR Australia will develop zero-emissions solutions for the domestic heavy haulage market using the first hydrogen prime mover in Australia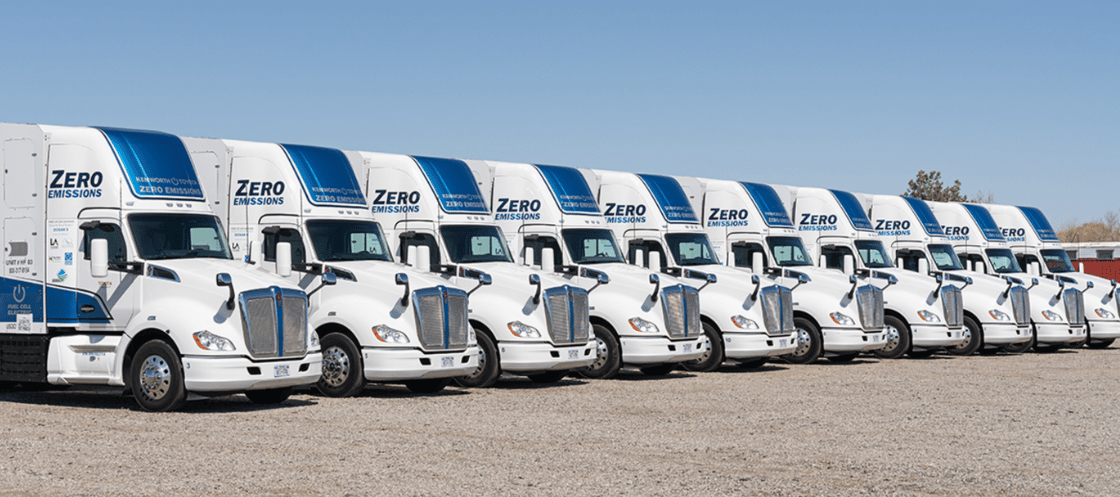 The truck is one of 10 prototype Kenworth T680 Fuel Cell Electric Vehicles (FCEVs) in existence and was included in world-first operational trials in the Port of Los Angeles in 2022.
It forms the centre of Hycel's hydrogen mobility program, with an initial focus on the performance characteristics of a heavy vehicle hydrogen fuel cell powertrain.
Deakin's Hycel Deputy Research Director, Associate Professor Michael Pereira, said it is a unique opportunity to work with one the world's most advanced hydrogen trucks.
"Deakin specialises in industry-led research collaborations. Partnering with PACCAR Australia means our team has direct, hands-on access to the T680 to familiarise ourselves with its operability. This hardware is critical to complementing our laboratory work," Associate Professor Pereira said.
Hycel will first analyse data from the US pilot program to understand how key elements of a hydrogen fuel cell powertrain perform and respond to operational demands.
"From here, we are developing state-of-the-art computer simulation models to predict the hydrogen fuel cell system and powertrain demands for Australia's unique freight haulage conditions.
"Specifically, we're addressing the Australian transport sector's demands to deliver more payload per truck over longer distances, when compared to other places in the world," Associate Professor Pereira said.
Research has begun on Deakin's Waurn Ponds campus and in the future will continue at the $24 million Hycel Technology Hub, a bespoke hydrogen research, demonstration and training facility currently under construction on Deakin's Warrnambool campus (due for completion in November 2023).
With the heavy transport sector currently contributing an estimated 2 per cent of Australia's carbon emissions, the Hycel program applies Deakin's unique engineering, materials, data and IT expertise to assist industry in its transition from diesel to zero-emissions hydrogen solutions.
Further to the mobility theme, Hycel also works with industry on new training and education programs for the emerging hydrogen workforce, as well as social license to support broader awareness and acceptance of hydrogen's place in Australia's clean energy transition.