Hydrogen fuelled buses are powering onto the streets of Sydney
Transit Systems have added two Foton Mobility hydrogen powered buses to their Sydney fleet.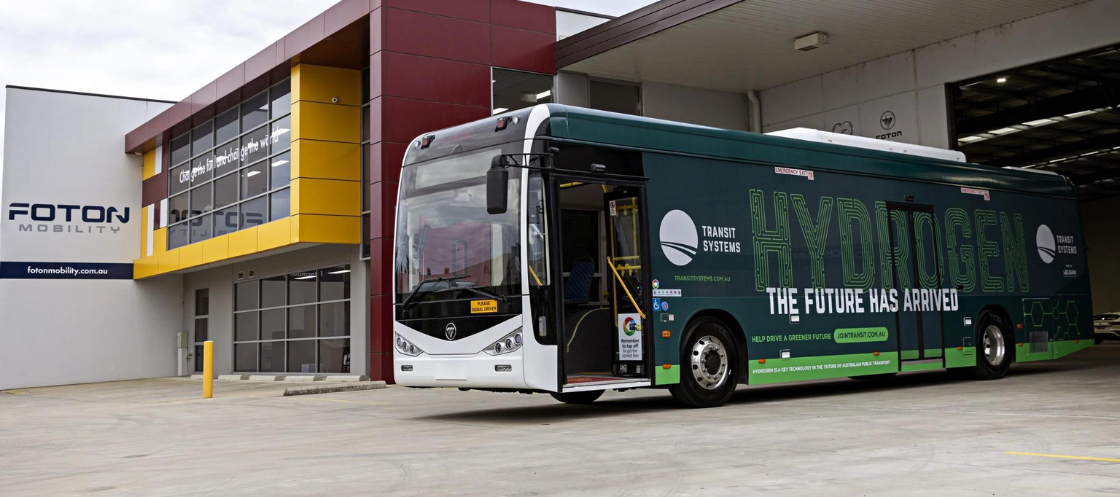 Transit Systems, which is part of the Kelsian Group, is Australia's most experienced sustainable public transport operator, adding the two hydrogen buses to a fleet which also includes 60 electric buses.
"This is without a doubt, one of the most exciting periods in public transport as we work with our clients to transition to Zero Emission public transport through battery electric bus and hydrogen fuel cell applications," Transit Systems Chief Operating Officer, Greg Balkin said.
Equipped with a fuel cell system jointly developed by SinoHytec and Toyota, the power conversion has taken 10 years of development to reach the point of commercial readiness.
"Our bus operator clients are ready to make the leap to hydrogen and have scope to include them in their fleet. Transit Systems is the first client to take on the Zero Emissions challenge in battery electric buses – and now in hydrogen city buses," said Neil Wang, CEO, Foton Mobility Australia, suppliers of the buses.