Japan's Eurus Energy invests in Energy Estate's Hunter Hydrogen Network
Australian developer and accelerator Energy Estate have today signed an agreement with Japan's Eurus Energy that will have the Japan-based global renewable energy developer take an investment stake in the $2B Hunter Hydrogen Network (H2N) currently being developed by Energy Estate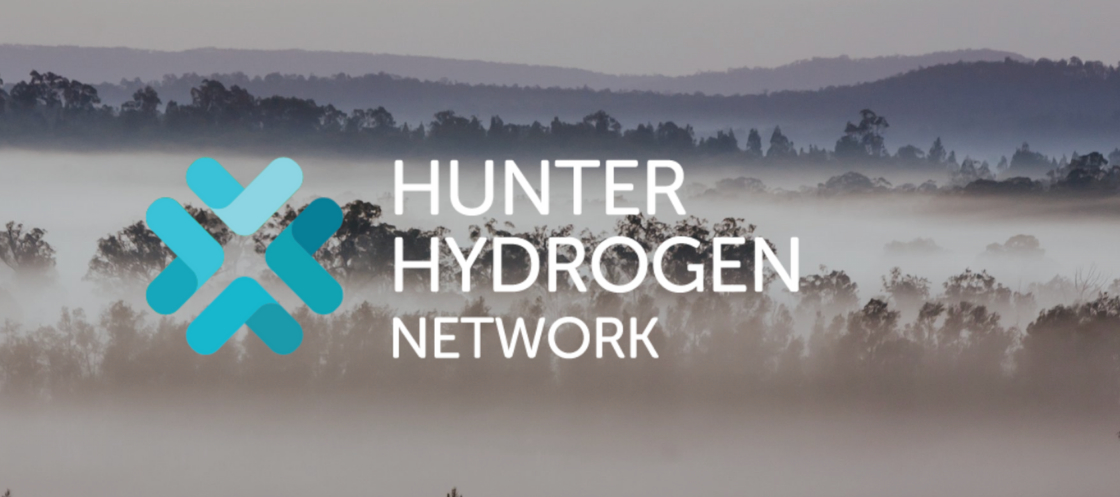 H2N is a large-scale "green" hydrogen production and pipeline project that will supply low-cost hydrogen for downstream hydrogen derivative products such as sustainable aviation fuels, ammonia and liquid hydrogen destined for Japan and Korea, as well as domestic use.
The dedicated H2N hydrogen pipeline will form the "backbone infrastructure" that will help position the Hunter Valley as Australia's first "hydrogen valley", transforming the region into a global superpower in the hydrogen economy.
Eurus Energy Group, a global renewable energy independent power producer and developer, is jointly owned by Toyota Tsusho Corporation and the Tokyo Electric Power Company, two of Japan's most respected and significant companies.
Eurus is actively pursuing more than 4 GW of renewable energy generation projects across 14 countries including Japan, Korea, USA, Chile and Europe, and owns 120MW of operating wind assets in Australia.
"The majority of Australia's trading partners and numerous of Australia's leading corporates now have a net zero commitment, and there is an accelerated global pivot to remake low-emissions economies" said Vincent Dwyer, Principal and co-founder of Energy Estate.
"As evidenced by recent Federal Government announcements, the region is destined to play a key role in the domestic and global hydrogen economy, decarbonising industrial feedstock and key supply chains. We are delighted to be able to bring in key global partners of the calibre of Eurus Energy Group to work with us to make this project a success."
On completion of the transaction (which is subject to FIRB approval), Eurus and Energy Estate will form the H2N Development Joint Venture to continue the development of the Hunter Hydrogen Network, with Energy Estate as the lead developer and Eurus being actively involved as co-developer of the H2N Project.
The Hunter Hydrogen Network is part of a far broader hydrogen platform being developed by Energy Estate, including HyNQ Clean Energy Project in North Queensland and Hydrogen City Texas which recently announced a large scale electrolyser manufacturing MOU with Hydrogen Optimised.
The Hunter Hydrogen Network will also complement the Hunter Coast Offshore Wind Project which is also being co-developed by Energy Estate in partnership with global offshore wind developer Bluefloat Energy.
Simon Currie, co-founder of Energy Estate commented "Our goal is to develop the skills, technology and knowhow in Australia and New Zealand to deliver to the rest of the world - creating long-term industry export opportunities beyond the production of hydrogen as well as enduring benefits for the traditional owners of the land and all stakeholders."
ABOUT H2N

Energy Estate (in collaboration with various local and global energy players) is developing the Hunter Hydrogen Network (H2N), backbone infrastructure and core projects drawing on the existing industrial ecosystem of the Hunter and delivering competitively priced hydrogen and derivative products through and from the Hunter Valley.
Australia's first "hydrogen valley" will involve large-scale electrolysers in the Upper Hunter and a 120km dedicated hydrogen pipeline through the Hunter Valley. It will be supported by large-scale renewable energy generation from the Renewable Energy Zones in NSW and will enable downstream production facilities for various derivative productions (eg. Ammonia, e-fuels, methanol, liquid hydrogen etc), located in the lower Hunter Valley.
Having completed an initial scoping study for H2N, Energy Estate, with its collaboration partners, is continuing its development activity and preparing to undertake a feasibility study for the delivery of competitively priced hydrogen and derivative products in the Hunter.