Asia Pacific Hydrogen 2023 Summit & Exhibition
The Sustainable Energy Council in partnership with the Australian Hydrogen Council and with the support of Austrade, are delighted to announce the Asia Pacific Hydrogen 2023 Summit & Exhibition will be taking place on 26 – 27 October at the ICC in Sydney, Australia.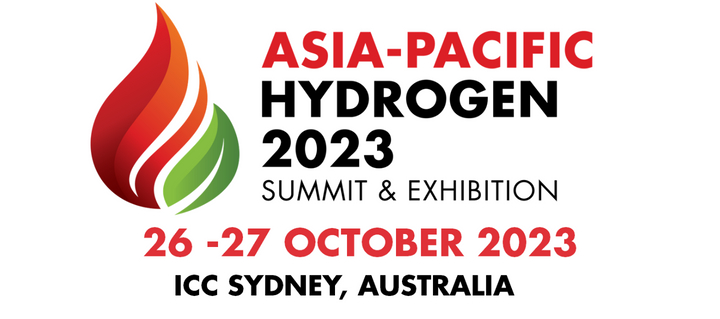 Gathering global hydrogen leaders to meet with the region's policy makers and energy stakeholders, Asia Pacific Hydrogen 2023 is the must attend event to access the latest project and technology developments and sign new partnerships to drive the industry forward.
The two-day Asia-Pacific Hydrogen Summit 2023 will act as a roadmap for the future, establishing relationships between governments and leading companies within the hydrogen realm, to set key priorities and scale up hydrogen utilisation.
By exhibiting at Asia-Pacific Hydrogen 2023, you will gain a unique opportunity to connect and highlight your solutions directly to new business partners, creating those crucial relationships needed to expand into new markets, access innovative expertise and grow the industry as a whole.
Running parallel to the Summit Sessions, the H2 Tech Series, brings you a collection of short presentations, delivered right on the exhibition floor.
Join attendees in Sydney to meet and do business with Asia Pacific's hydrogen pioneers and establish key supply chains in the region to deliver our Net Zero ambitions.