Energy Infrastructure & Community Engagement Conference
The Energy Infrastructure & Community Engagement Conference will bring together industry and community leaders to address key issues and develop effective solutions that will drive the path towards net zero.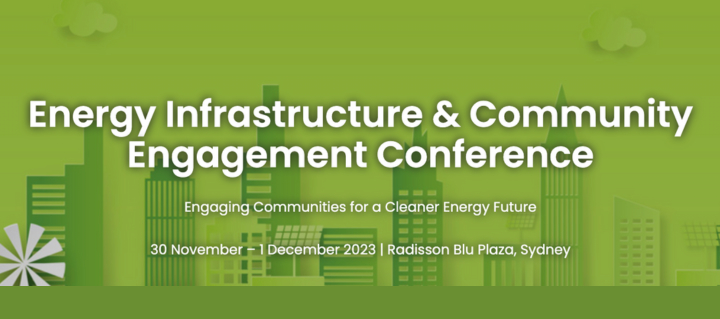 With the rapid rollout of renewable and clean energy infrastructure to fast-track the national net-zero goals, social license and community engagement has become a crucial factor for energy companies to accelerate projects.
Community engagement is essential for developing and operating new energy infrastructure, including transmission lines, onshore and offshore wind farms, solar, hydrogen and storage, to ensure greater transparency between communities and the industry.
This event is a valuable opportunity to learn about the latest insights and best practices to effectively engage and benefit local communities, build trust, and achieve project success.
Topics will include:
Government role, reforms, and initiatives
The importance of early and ongoing community engagement in the development of new energy infrastructure projects
Best practices for effective community engagement, including building trust, transparency, collaboration and open communication
Case studies of successful community engagement initiatives for new energy infrastructure projects, highlighting the challenges and opportunities involved
Key learnings from previous projects and the value of tailoring engagement strategies to the needs of different communities
First Nations and Traditional Owner Engagement
Measuring the success of community engagement efforts is important for ensuring that projects meet communities' needs.
The future of community engagement in the energy sector