Hunter Hydrogen & Energy Symposium 20-22 FEB 2023
NewH2 is excited to be hosting the inaugural Hunter Hydrogen & Energy Symposium in Newcastle on the 20-22 February 2023.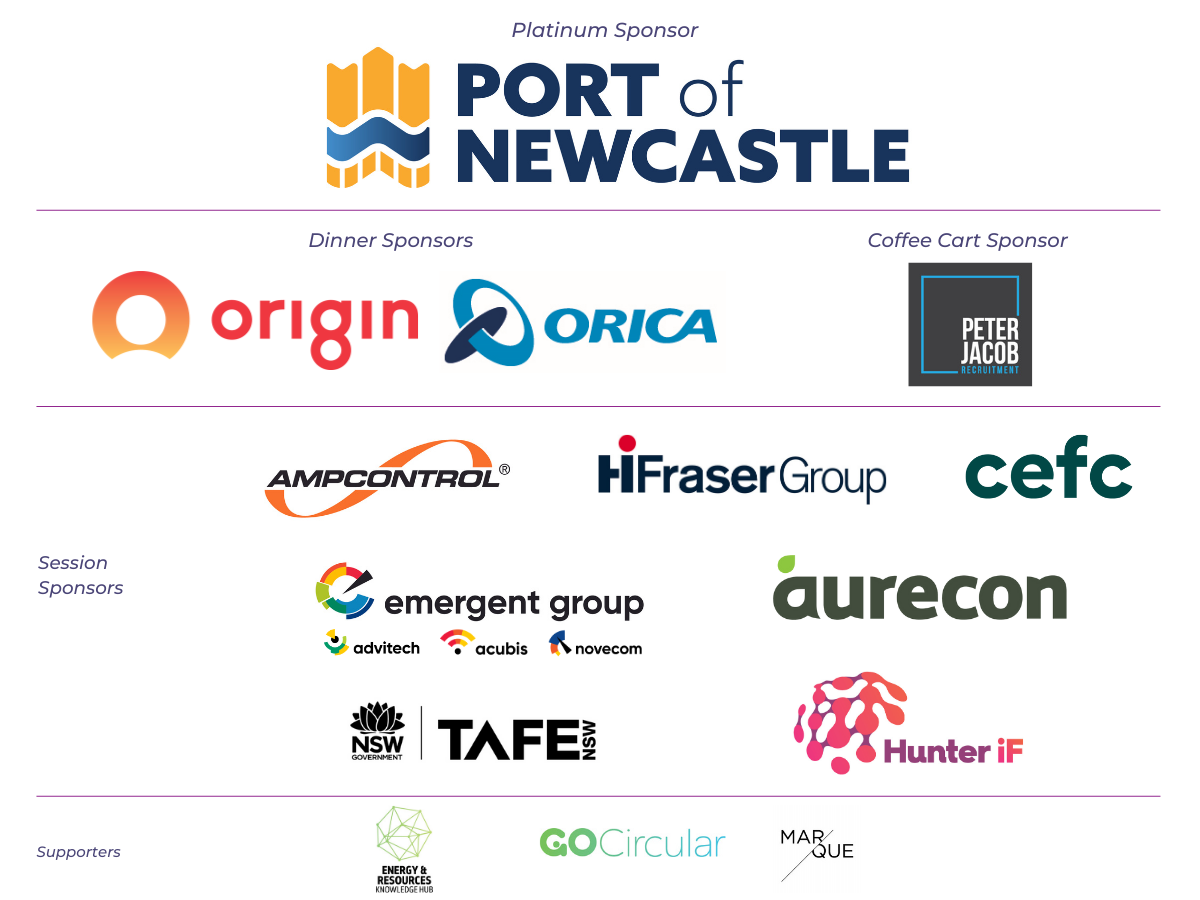 THE SYMPOSIUM AND INDUSTRY DINNER ARE NOW SOLD OUT!
About the Symposium:

The Symposium is set to be a cornerstone event for the region, featuring representatives from industry, government, research and capital markets
The Symposium will take a deep dive into the significant hydrogen and energy opportunities underway in the Hunter region. The event will showcase significant projects, investments and initiatives that are underway and in development
Participants will hear from government and industry thought leaders on topics that are driving the region toward realising the vision outlined in the Hunter Hydrogen Roadmap and enabling a clean energy future
The event will spotlight projects and initiatives that are driving greater economic growth, industry collaboration, research and innovation and increased public and private investment.
At the conclusion of the symposium attendees will have:
Boosted their understanding of hydrogen and energy industries and future trends
Learned from and connected with major projects and investment in the region
Gained a deeper understanding of policy and projects that will impact the region
Increased awareness of factors to enable "hydrogen and energy readiness"
Engaged in conversation related to future skills, standards, workforce development.
EVENT DETAILS

MONDAY, 20 FEB
Welcome Drinks
Rydges Hotel, Newcastle
5:30pm: Welcome drinks commence
8:30pm: Close.
TUESDAY, 21 FEB
Symposium Day 1
Rydges Hotel, Newcastle
8:00am: Arrival and registration
5:00pm: Close.
Industry Dinner
Concert Hall, Newcastle Town Hall
Dress code: Business attire
6:30pm: Arrival and drinks
7:00pm - 10:00pm: Close.

Dinner co-hosted by HunterNet and Business Hunter.

WEDNESDAY, 22 FEB

Symposium Day 2
Rydges Hotel, Newcastle
8:10am Arrival
5:00pm Close.


EVENT AGENDA AND SPEAKERS

The agenda for the symposium will be broken down as follows:

Day 1 (Tuesday, February 21):
Session one: The Opportunity for Hydrogen and Energy in the Hunter
Session two: Speaker and Panel Discussion: Enabling Investment in Hydrogen and Energy Sectors
Session three: Hunter Hydrogen Projects Showcase
Session four: Innovation Showcase
Session five: Research Showcase
Day 2 (Wednesday, February 22):
Session one: Enabling the Energy Transition in the Hunter
Session two: Hunter Energy Projects Showcase
Session three: Skills and Workforce Development
Session four: Speaker and Panel Discussion: Stakeholder and Community Engagement
Session five: Innovation & Research Partnerships.

SYMPOSIUM PARTNERS