National Hydrogen Industry Technical Masterclass
The Hydrogen Society of Australia (HSA), in collaboration with Australian Institute of Energy and Engineers Australia presents a three day hydrogen masterclass.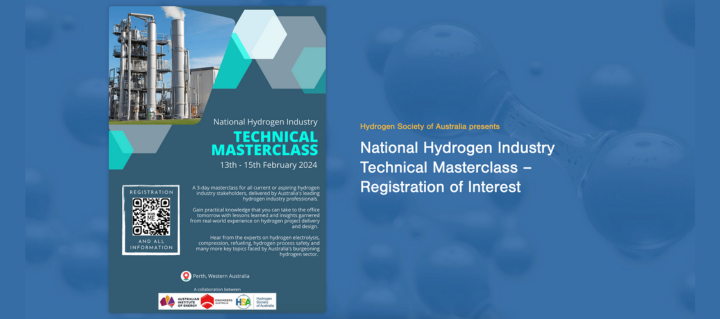 A 3-day masterclass for all current and aspiring hydrogen industry stakeholders, delivered by Australia's leading hydrogen industry professionals.
Gain practical knowledge that you can take to the office tomorrow, with lessons learned and insights garnered for real-world experiences on hydrogen project delivery and design.
Hear from the experts on hydrogen electrolysis, compression, refueling, hydrogen process safety and many more key topics faced by Australia's burgeoning hydrogen sector.
Site Visits to be announced.