NewH2 Knowledge Series Webinar with Northern Rivers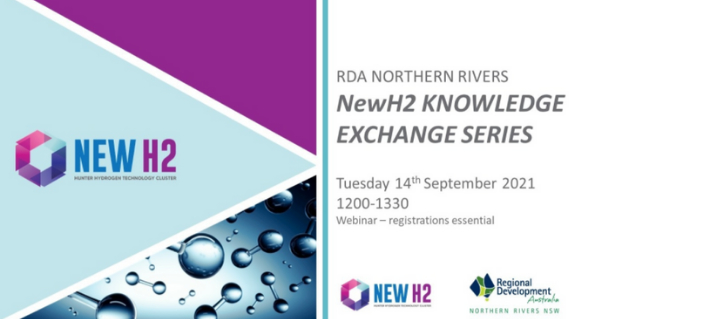 Knowledge Exchange Webinar
In partnership with RDA Northern Rivers
Tuesday 14 September 2021, 12:00-1:30pm

Join RDA Northern Rivers and NewH2 over a lunchtime webinar to hear an update from NewH2, and a briefing on the NSW Hydrogen Strategy. This webinar will also feature local perspectives on the Hydrogen Value Chain and specific initiatives and opportunities for the Northern Rivers.

Presentations:
Welcome and Introductions ~ Tim Williamson, Director RDA Northern Rivers
NewH2 Overview and Opportunities ~ Clare Sykes, NewH2
NSW Hydrogen Strategy and Hub update ~ Samuel Frisby, NSW Government
Northern Rivers Hydrogen Opportunity ~ Nick Watson, Castlerock Energy
Q&A Session ~ Facilitated by Clare Sykes, NewH2
Closing messages and input into upcoming events ~ Tim Williamson, Director RDA Northern Rivers


This event forms part of a range of events planned for NewH2, to help provide the enabling environment for industry to participate in the hydrogen economy and stay informed of opportunities and new technologies.